About us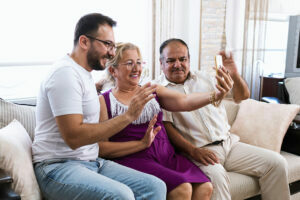 EVENS is a major new survey designed to help us understand the realities facing ethnic and religious minorities during the COVID-19 pandemic. It is the first and largest of its kind in Britain and it has the potential to inspire change in society – not just during pandemic-era Britain, but beyond.
Ethnic and religious minorities are under-represented in other surveys in the UK. This means that when survey data are used as evidence for policy change, their voices and experiences are marginalised and, sometimes, misrepresented.
EVENS is different. We have designed an innovative approach to recruiting participants to make sure that we are including people from a wide range of religious and ethnic minority groups, from all across Britain.
Our data shows how the pandemic impacted minority groups in England, Scotland and Wales, asking questions about education, employment and economic wellbeing, housing and community, social and political participation, health, ethnic and religious identity, and experiences of racism and discrimination.
Led by the Centre on the Dynamics of Ethnicity (CoDE), the survey aims to transform the policy landscape, inform work and campaigns for racial justice, and create a data legacy by providing robust evidence on a comprehensive range of issues facing ethnic and religious minority people during the pandemic.
EVENS is funded by the Economic and Social Research Council (ESRC).
Our people
Our expert research team is made up of social scientists and statisticians. Together we have many decades of experience conducting research on ethnicity and religion, engaging in public debate and informing and influencing policy.
We are very grateful to have worked with leading voluntary, community and social enterprise partners, as well as survey provider Ipsos Mori and strategic communications provider Words of Colour.
Full list of team members and project partners.
And, of course, our thanks go to every one of the over 14,000 people who took the time to complete our survey.